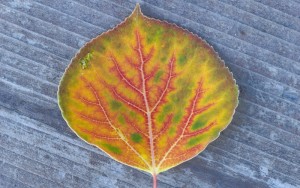 Are we approaching Fall already?  It's hard to believe that so much of the year has gone by. Autumn has always been my favorite time of year.  As the busy summer winds down, people seem to settle into themselves.  There is a quietude that comes with the darker evenings, and an invitation for personal reflection.
I'm happy to be offering two trauma-informed workshops this fall, for self-care and personal growth:
Honoring Your Boundaries, Honoring Yourself:  
When we think of setting boundaries, we often have a limited understanding of what that actually means.   Having healthy boundaries does not just mean "being assertive" or saying "no" when necessary (though obviously, these things are important).  Boundaries are a felt sense of our personhood, an understanding of where we end and where others begin.  They are not just a wall that keeps things out, they are a protective shield that holds what we cherish.  We could all stand to learn more about how we can hold and cherish ourselves.
Participants have said that our boundary workshops are be fun, educational, nurturing, vulnerable and sometimes a bit silly.   Come alone or bring a partner if you wish to explore this subject with someone you love.
This workshop will be co-facilitated with the amazing Masako Suzuki, who has facilitated numerous support groups and workshops with me over the past two years.  We are excited to be offering this workshop to the community again.
Date:  Saturday, November 5th
Time:  10:00 a.m. – 3:00 p.m.
Location:  Wash Park Counseling, 1711 S Pearl St
Denver, Colorado 80210
Fee:  $60.00
Space is limited.  Register now:  www.blasiuscounseling.com/workshops.
Do you do rituals for yourself?   You probably do.   Many of us are familiar with ritual as part of an organized religion, but that is only one vehicle through which the power of ritual can be experienced.  We do ritual through small, comforting acts that awaken the senses and connect us to what is truly important.
When we perform these acts intentionally, and place them in the context of symbolism that is meaningful for us, ritual can be a meaningful resource and spiritual practice that can guide us in our recovery from trauma and grief.  We can use it to consciously mark major life transitions as we embrace the birth of a new Self.  This workshop will be part discussion and part experiential work, with a collaborative, peer-led ritual focused on supporting each other and healing our community.
This workshop will be one of many 90 minute presentations offered for survivors of sexual abuse and the service providers who support them.  Please stay tuned for updates as we continue to organize the event.
Date:  October 8th.
Time:  2:45-4:15 p.m.
Location:  7150 E Montview Blvd, Denver, CO 80220
Fee:  Check the WINGS website for details on how to register.  If you are a WINGS group member, scholarships may be available.